Pipestone School Kindergarten Registration
On Wednesday, March 15 (5:00-6:30) we are having our annual kindergarten registration night.  The Wetaskiwin Regional Public Schools kindergarten entrance age is for a child who turns five on or before December 31, 2017.  
This night is for parents and guardians to get a registration package of info and forms, meet the teacher and principal, ask questions, tour the school and complete registration forms.  No need to bring your kindergarten child, as there will be a classroom orientation morning on Wednesday, May 31 from 9:00-11:00 for our new kindergarten students.
Please call the school if you have any questions (780-387-4395).
It's a great time for "Learning To Succeed!", and sharing the Pipestone "way"!
Mr. Gibson - Principal
2016-17 Staffing Plan
The 2016-2017 School Year staff will consist of:
ECS - Mrs. Holtby (kindergarten is half-time)  approx. 14 students 
Grade 1/2 Combined - Mrs. Benson  approx. 26 students
Grade 3/4 Combined - Mrs. Fiveland  approx. 22 students
Grade 5/6 Combined - Mrs. Phillips  approx. 24 students
Learning Support - Mrs. Mantai (half-time)
Principal - Mr. Kevin Gibson
Administrative Assistant - Mrs. Charbonneau (3 days per week) and Michelle Zarantonello (2 days per week)
Custodian - Mrs. Huber
In addition, we will have Educational Assistants and our Family School Liaison in place to work with student requiring their supports.
All of our staff are fantastic educators and are experts at working in the combined grade setting.  I know that your child will continue to receive the top notch education that they always have.  
Please do not hesitate to email me if you have have any questions.
- Mr. Gibson
Common Sense Media
Are you wondering if the latest movie is suitable for you child to see?  Do you need some advice on where to get age appropriate games and educational on-line materials. Common Sense Media is for you.  Common Sense is dedicated to helping kids thrive in a world of media and technology.   It is a wonderful tool for families to help navigate this ever expanding digital world.  Check it out.  
Buy Milk Cards Online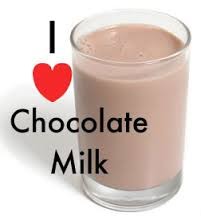 As of now, you are able to purchase both milk and juice cards via the online payment system, "Pay School Fees Online".  Simply click on the link at the left. Once you're logged on you need to click on your child's name at the top of the page and the option to purchase milk is there.  You can also purchase more than one at a time.  It's simple and easy!
Division News