Pipestone School Kindergarten Registration
Happy Spring!!
We are into the final stretch of learning for the 2017-18 school year. Most important to us is continuing to provide a very high level of safe, caring welcoming atmosphere at our school - the Pipestone way!  Along with that is our focus on helping students achieve their best for the outcomes in our program of studies.  One of several important measures of achievement takes place when our grade six students write the provincial achievement exams in Math, Language Arts, Social Studies and Science.  The grade five students in our combined 5-6 class will be writing the Social and Science exams as they have taken the curriculum in those subject areas this year (they will not write the Social and Science exams next year as they will cover the Grade five Social and Science curricula in the 2017-18 school year).
Highlights of so much to look forward to:
- Easter events
- field trips
- in school musical performances
- spring class photos
- theme/school spirit days
- the annual track meet (scheduled for Friday, May 26 here at Pipestone).  We'll be looking for volunteers to support the events and the concession
For more information on these or any other school happenings watch for the monthly school calendar, look for school wide emails/phone calls, check your child's agenda book each day, or call the school.
It's a great time for "Learning To Succeed!"
Mr. Gibson - Principal
2016-17 Staffing Plan
The 2016-2017 School Year staff will consist of:
ECS - Mrs. Holtby (kindergarten is half-time)  approx. 14 students 
Grade 1/2 Combined - Mrs. Benson  approx. 26 students
Grade 3/4 Combined - Mrs. Fiveland  approx. 22 students
Grade 5/6 Combined - Mrs. Phillips  approx. 24 students
Learning Support - Mrs. Mantai (half-time)
Principal - Mr. Kevin Gibson
Administrative Assistant - Mrs. Charbonneau (3 days per week) and Michelle Zarantonello (2 days per week)
Custodian - Mrs. Huber
In addition, we will have Educational Assistants and our Family School Liaison in place to work with student requiring their supports.
All of our staff are fantastic educators and are experts at working in the combined grade setting.  I know that your child will continue to receive the top notch education that they always have.  
Please do not hesitate to email me if you have have any questions.
- Mr. Gibson
Common Sense Media
Are you wondering if the latest movie is suitable for you child to see?  Do you need some advice on where to get age appropriate games and educational on-line materials. Common Sense Media is for you.  Common Sense is dedicated to helping kids thrive in a world of media and technology.   It is a wonderful tool for families to help navigate this ever expanding digital world.  Check it out.  
Buy Milk Cards Online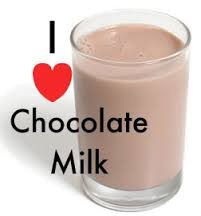 As of now, you are able to purchase both milk and juice cards via the online payment system, "Pay School Fees Online".  Simply click on the link at the left. Once you're logged on you need to click on your child's name at the top of the page and the option to purchase milk is there.  You can also purchase more than one at a time.  It's simple and easy!
Division News